The Hokkaido Moodle Summer Workshop successfully completed on August 31, September 1 at Sapporo Gakuin University.  35 participants attended including 13 from Honshu, Shikoku, Kyushu and Thailand.
Highlights of the conference included keynote addresses by Prof. Takayuki Matsuki of Tokyo Kasei University and Prof. Gordon Bateson of Kochi University of Technology. Also, over 20 sessions covering new plugins, course sharing, show-and-tell, beginner workshops, and lightning talks.  A networking dinner of Hokkaido food and drink drew 20 people as well as pre-conference outings such golf and sightseeing.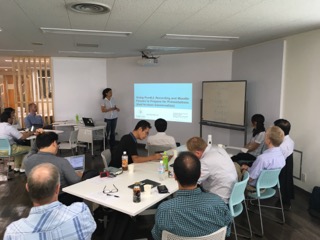 Two new plugins were announced by Ponlawat Weerapanpisit, a Thai Moodle programmer doing an internship with Version2 educational software development.
ReactForum: Icons and text clickable buttons to give Facebook-like quick reactions to forum posts--designed by Matt Cotter.
Sharing Cart Section Copy Feature: Now whole sections of resources and activities can be copied into the Sharing Cart for quick moving--designed by Don Hinkelman and Alex Bias.
And three new courses were contributed to the MAJ Open Course Hub:
学術英語特論 2017 Spring: (Academic English) by Hideto Harashima
Travel destination videos: by David Yoshiba
Cooking in English: by David Yoshiba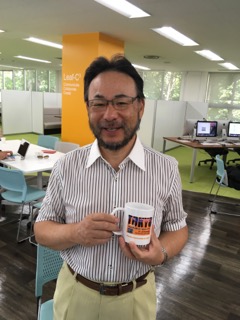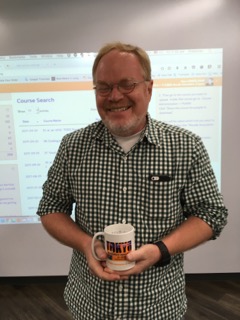 Each contributor was awarded a Moodle commemerative mug cup for uploading a new course. These courses will be entered in competition for best open courseware of 2016 held at the next MoodleMoot Japan.
Organizers Junior Koch, Eric Hagley, Bob Gettings and Don Hinkelman are already planning next year's summer workshop in Hokkaido--perhaps far north in Nayoro.
With best regards,
Don Hinkelman, on behalf of the workshop organizers